I like good food. A fairly self-explanatory statement, I believe, so without further ado, I'll leave you with some restaurant tips in NYC, some of which I found on Alice Gao's wonderful
blog
. The food in the city is nothing short of amazing and I'd definitely recommend steering away from typical over-priced touristy spots and listening to what the locals prefer instead.
Located on, well, Clinton St., this bakery serves the best breakfast/brunch/lunch ever. No joke. If I lived in the Lower East Side (or anywhere in NYC, really - we walked the Williamsburg bridge when we stayed in BK just to eat there, so...) I'd go there every day and get breakfast or lunch and a blueberry muffin to go.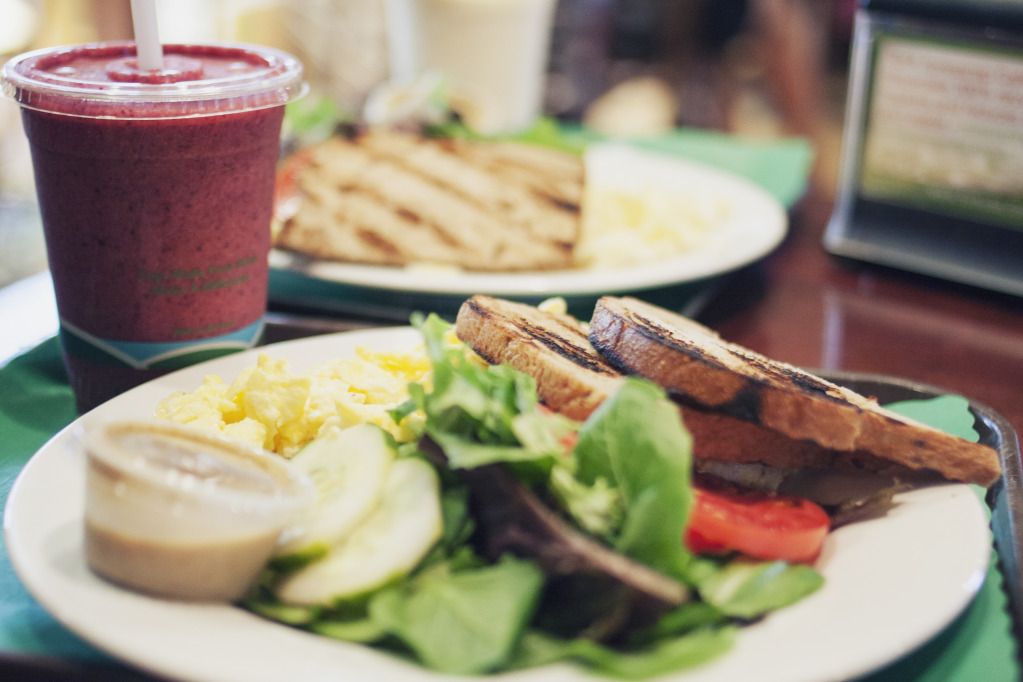 Earth Matters
On Ludlow St. Actually a supermarket that also serves food (a lot of organic vegetarian & vegan options, including a variety of smoothies).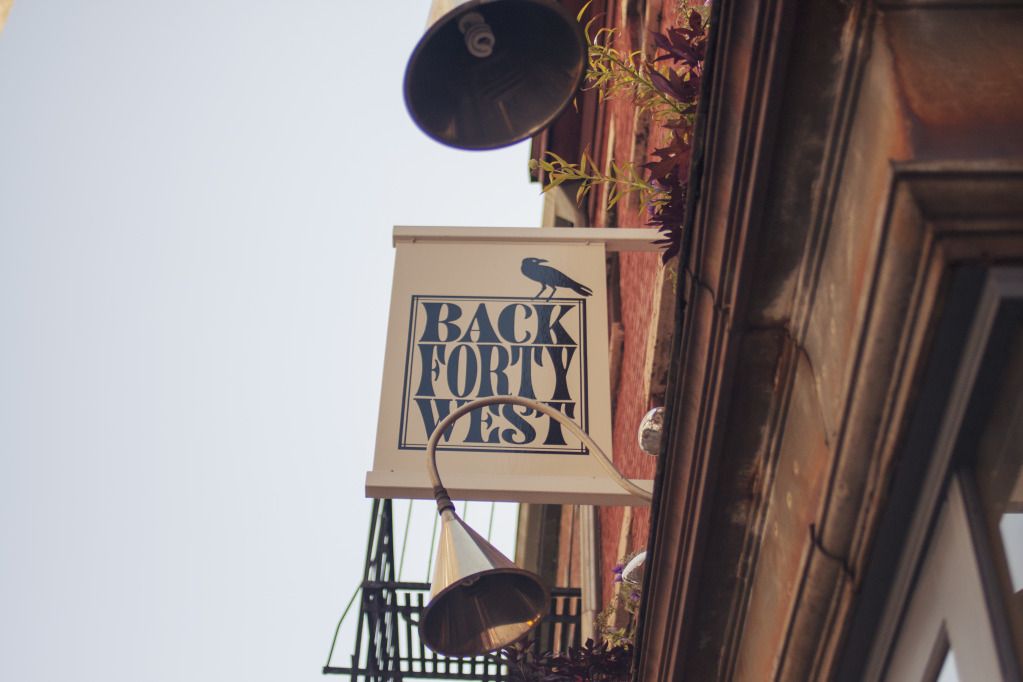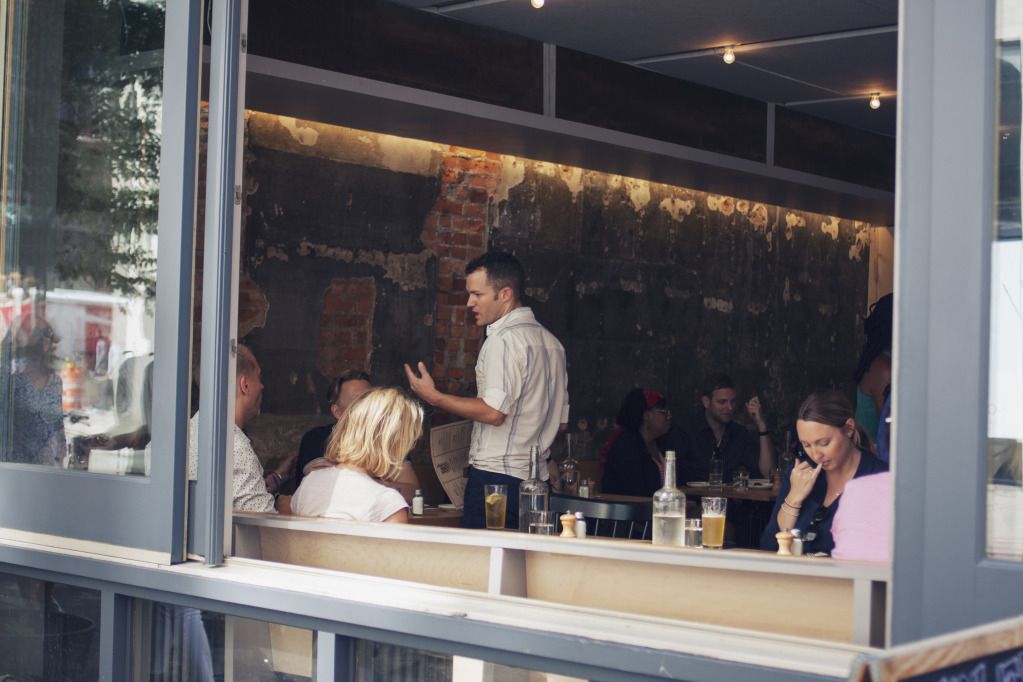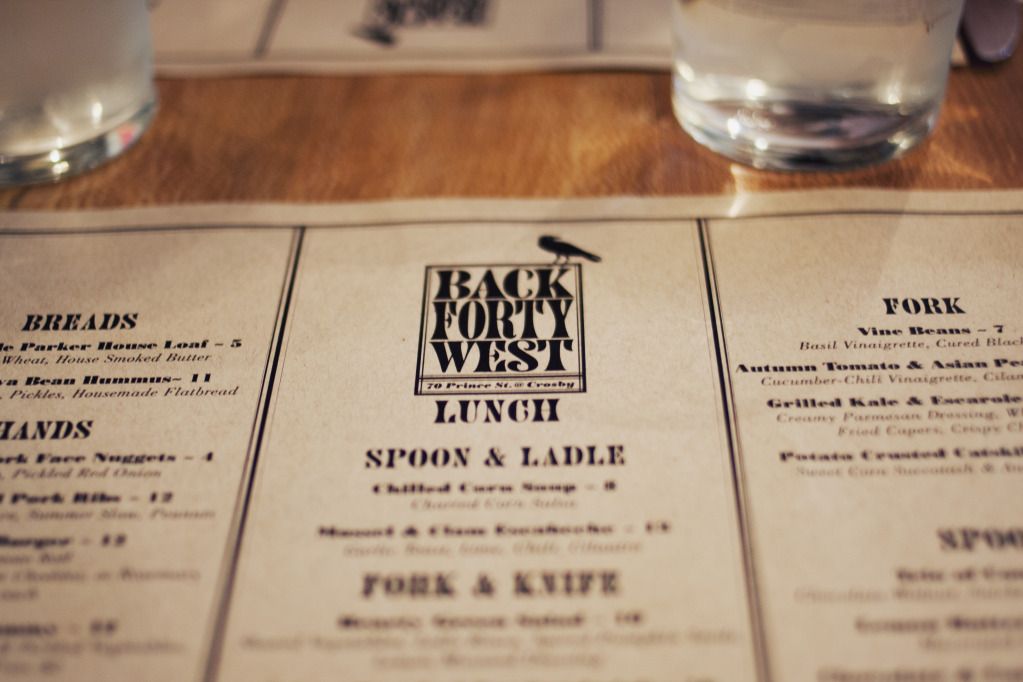 Back Forty West
We were walking around SoHo and just wanted to grab a cup of coffee, but of course once we stepped into Back Forty West I had to have lunch as well because I couldn't resist the beautifully designed menus. There was a guest (self-proclaimed "regular"= of great importance) complaining about the size of his salad and how the menu had changed and how he had not gotten any notification of said menu change, which was making him very upset, understandably. I'd be a nicer regular. Just saying.